2016 JENNIFER EASTON COMMUNITY SPIRIT AWARDS
SATURDAY, OCTOBER 8
"It's an honor to do the work we do in our communities, and that's enough. But to think that someone would recognize us this way, bring us together and celebrate us, this makes our hearts full." — Community Spirit Award honoree David R. Boxley, Tsimshian.
Our hearts are still full with deep gratitude following the 2016 Jennifer Easton Community Spirit Awards. We are grateful for the support we received — from artists, community members, volunteers, businesses, sponsors, donors large and small, media, and local government. Together, we brought the celebration home to Rapid City to shine a light on what is working, and what has always worked, in Indian Country: The culture bearers and cultural assets that have been inextricably linked with the well being and livelihoods of Native Peoples for centuries.
The celebration drew the largest audience since the Community Spirit Awards began in 2000. We united in an evening of Collective Spirit®, joining the positive momentum building in our community around intercultural understanding. Through the generosity of the National Endowment for the Arts, our honorees reached more than 600 young people and adults with school visits and community appearances on the days before and after the Community Spirit Awards. And, for the first time, the chairman of the NEA attended the celebration. We were honored by the presence throughout the weekend of Chairman Jane Chu as well Clifford Murphy, director of the NEA's Folk and Traditional Arts.
Local sponsors, including the Rapid City Convention and Visitors Bureau and the Rapid City Journal, helped us reach thousands of people through comprehensive media coverage locally, regionally and nationally. We were honored by Rapid City Mayor Steve Allender's executive proclamation of Community Spirit Day. And, we were thrilled to partner with the Black Hills Powwow, which recognized our culture bearers during the Grand Entry on Saturday afternoon and whose dancers opened our performance that evening.
Thanks to so much support, we were able to surpass our fundraising goals leading up to the Community Spirit Awards. Funding supports First Peoples Fund programs that give voice to culture bearers across the country, helping them pass on their skills and knowledge within their communities. Together with our community partners, we provide professional and leadership development opportunities for Native artists — fellowships, grants, and entrepreneurial trainings. Our work is concentrated close to home, including Rolling Rez Arts and Dances with Words™, which bring our programs to youth and adults across Pine Ridge Reservation.
We have heard from many of you that the evening moved and awakened you. When she founded First Peoples Fund 20 years ago, Jennifer Easton set out to spread just this understanding and deep appreciation for the diversity and splendor of Native art and culture.
If you were able to attend, we hope you left the Performing Arts Center of Rapid City filled with the Collective Spirit® that emanated from the stage, from the crowd, and from the artistry on display during the art auction and performance.
Shortly after he returned home from the Community Spirit Awards to his Northern Cheyenne community in Lame Deer, Montana, honoree Phillip Whiteman, Jr. said,
"First Peoples Fund has helped my transformation as a performing artist, as a community service servant. It's not what you accumulate, it's what you give back to the circle."
We hope we can count on you to remain in First Peoples Fund's circle. Donate, follow us online, sign up for our eSPIRIT newsletter. Walk with us as we continue to live our mission to honor and support Native artists.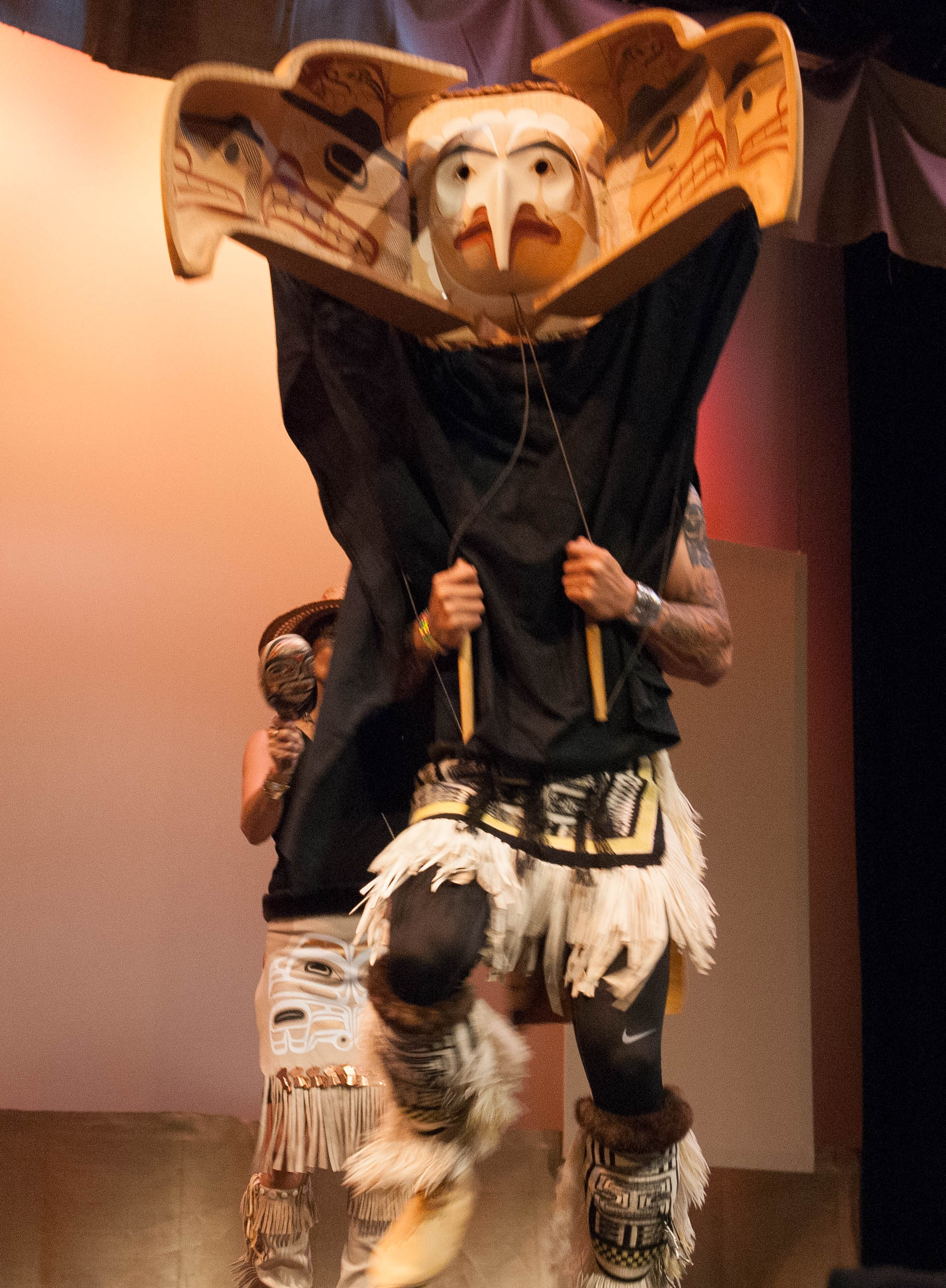 Images courtesy of Ronnie Farley.